Tips To Keep My MetaMask Wallet Safe
Tips To Keep My MetaMask Wallet Safe: Metamask is a well-known hot wallet for the Ethereum blockchain. Metamask is an open-source wallet with a well-nourished community of developers that always updating its code. There haven't been any loopholes discovered in the security of the Metamask platform as a whole so they have not been any major hacks on the platform. However, just like all wallets, the platform can't always protect against the negligence of its users. In this article, we will be giving out 3 tips to ensure your Metamask wallet is always safe. Before we dive into how to keep your Metamask wallet safe, let's explain what we are aiming to protect – Seed Phrase.
When you set up your Metamask account for the first time, the software generates a 12-word secret recovery phrase. Metamask just like most cryptocurrency hot wallets use the BIP39 software to generate seed phrases for your wallet, BIP39 is the standard software for randomly generating seed phrases.
This randomly generated seed phrase is unique and non-fungible, it serves to generate addresses. This seed phrase gives you access to all the crypto assets associated with your account, every crypto coin, Non-fungible tokens (NFTs), and all transactions and address generated by your Metamask wallet. Your seed phrase is the backup key for your Metamask wallet.
Storing your secret seed phrase is important as it gives you access to your Metamask account. It is advised to keep your seed phrase offline, like writing it down on paper or storing it on a hard drive, never online as this exposes it to online hacks. Note, anyone who gains access to your recovery phrase can take total control of your Metamask account and all the crypto assets in it. So it is important to never share your secret seed phrase under any circumstance. The hint is in its name secret seed phrase, it should be a secret. Let's consider other Tips To Keep My MetaMask Wallet Safe.
General best practices for the security of your Metamask wallet
Never use the wallet on a shared computer
Use a desktop rather than a mobile wallet. It's much easier to compromise a phone compared to a laptop.
Back up your seed phrase in a secure location that is preferably not online.
Generate a complex password using a password manager.
Check your browser extensions. If an extension is not in use then turn it off. Browser extensions can record your screen or log your keyboard easily.
Run anti-malware and anti-virus software regularly to check for key-logging software or spyware.
To maximize security, consider running MetaMask in a separate web browser.
Regularly clear your browser's history and cookies.
Deactivate/turn off the Metamask extension when not in use.
If holding a large number of funds then consider buying a cold cryptocurrency wallet like Trezor since it is harder to hack a cold wallet.
Tips To Keep My MetaMask Wallet Safe
Recommended Metamask settings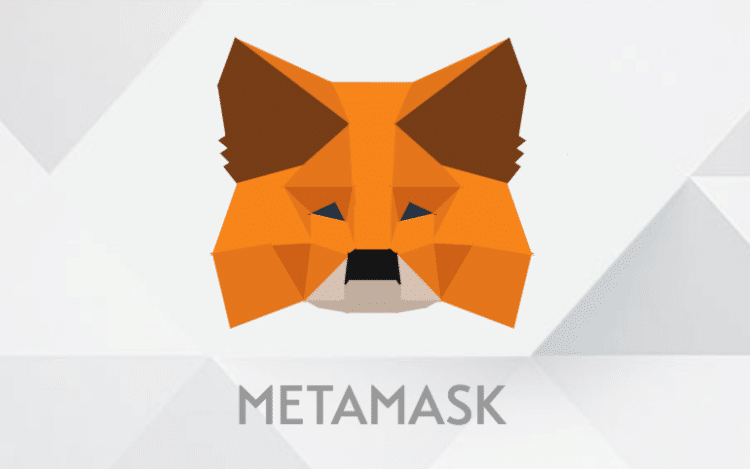 Auto-lock wallet – Open Metamask >> settings >> Auto-Lock Timer and set it < 5 minutes. This automatically locks your Metamask wallet after 5 minutes of inactiveness.
Advanced gas controls – Open Metamask >> settings >> turn on advanced gas controls which will show the gas price and limit controls directly on the send and confirm screens. This limits outsiders' control over your transactions.
Turn off experimental – Go to Metamask settings and turn off any experimental settings. Experimental settings should be used at your own risk.
Turn on phishing detection – Open Metamask settings >> go to settings & privacy >> turn on phishing detection. This will display a warning for phishing domains targeting Ethereum users.
Show incoming transactions – On the same settings & privacy page you can turn on show incoming transactions. This will use Etherscan to show incoming transactions in the transactions list.
Alerts – Next go to settings >> alerts >> and turn on all the alerts that you find on the alerts page.
How To Recover Lost Meta Mask Account
Due to recent cryptographic technology a Recovery expert can reverse engineer the public key and get the private key from it if enough data is provided. A Recovery expert with proper web 3 and cryptography understanding can get your private key from your public key and some transaction receipt. You can hire the said Recovery expert online and there is no better place to hire one than from Cyberspace. With Cyberspace you just have to file a case detailing your predicament and the appropriate recovery expert will get in touch with you after an evaluation is done. Cyberspace is one of the best marketplaces to hire various recovery experts from different fields and both white hats and black hats hackers are also available on the platform.
Scams to look out for as a Metamask User
Fake Token Airdrops
A familiar scam is fraudsters sending you a fake crypto coin. Did you notice an unknown token in your Metamask wallet? This is possible if you have applied for different giveaways or interacted with so many Decentralized Apps then you'll keep getting random tokens and NFTdrops to your address. Do not touch this token or NFT as they have been engineered to wipe your account when you try to sell them.
Scam Airdrop
Here is how the scam airdrop token works. initially, the scammer sends you a message stating that they are offering a free token (airdrop). However to claim that you'll be asked to enter your wallet information including your secret recovery phrase to their project either manually or automatically. Do not share your private key with anyone no matter what.
Email Phishing Alert
Metamask doesn't have access to the email addresses of its users, but somehow you'll get emails from Metamask. It's an email phishing campaign set by scammers asking you to verify the wallet to comply with KYC regulations. The best thing to do is to ignore these messages, don't interact with them at all.