HOW TO RECOVER LOST FILES FROM DATABASE
RECOVER LOST FILES FROM DATABASE: Losing your file can be quite an experience, from feeling that you might never get them back to realizing that you could have prevented this situation from happening. Bear in mind that it is natural, and there is no need for regret.
We've outlined a series of recovery options in this blog post. However, before we proceed, it's important to note that the best and most effective way to recover your lost files is by hiring professionals to Carry out the task.
The first thing that every user does is check the recycle bin either on their mobile device or PC. When you delete a file using Windows, the operating system doesn't delete it. Instead, it transfers it to the recycle bin.
Recycle bins in both cases (PC and mobile) perform similar options. A recycle bin stores deleted data and files on your PC or mobile; think of it as the final stop for any deleted file. If by chance you still have the recycle bin enabled on the gadget, here is how you can recover your lost files;
• Go to recycle bin on your PC or mobile. If it's not visible on the desktop, search for recycle bin in the start menu
• Locate the lost file you're trying to restore; if recently deleted, you should reset the "sort by" option.
• Select the file and click on "restore."
• windows will restore the file to its previous location. And if you want to choose another location, right-click on restore and select "restore to," then select your new location.
The recycle bin option is easy to follow if the case applies, as mentioned earlier, i.e., if you have the recycle bin enabled on your PC or mobile.
RECOVER LOST FILES FROM DATABASE
Note that; if you used the shortcut "shift delete," your file has been permanently deleted from your PC and can only be recovered if you backed up your files using the cloud storage or external hard drive.
PC manufacturers created a haven for users to back up their files regularly to prevent data loss. You can either set your backup to be automatic or back it up manually at a specific time interval.
If you backed up files beforehand, it would be easy to recover them.
• Access your backup
• Restore your files.
Suppose you backed up with cloud storage. Get into the storage location and recover your files. Or if you backed up with an external hard drive, access it and recover your lost files. Easy!
RECOVER YOUR FILES WITH THE HELP OF A RECOVERY EXPERT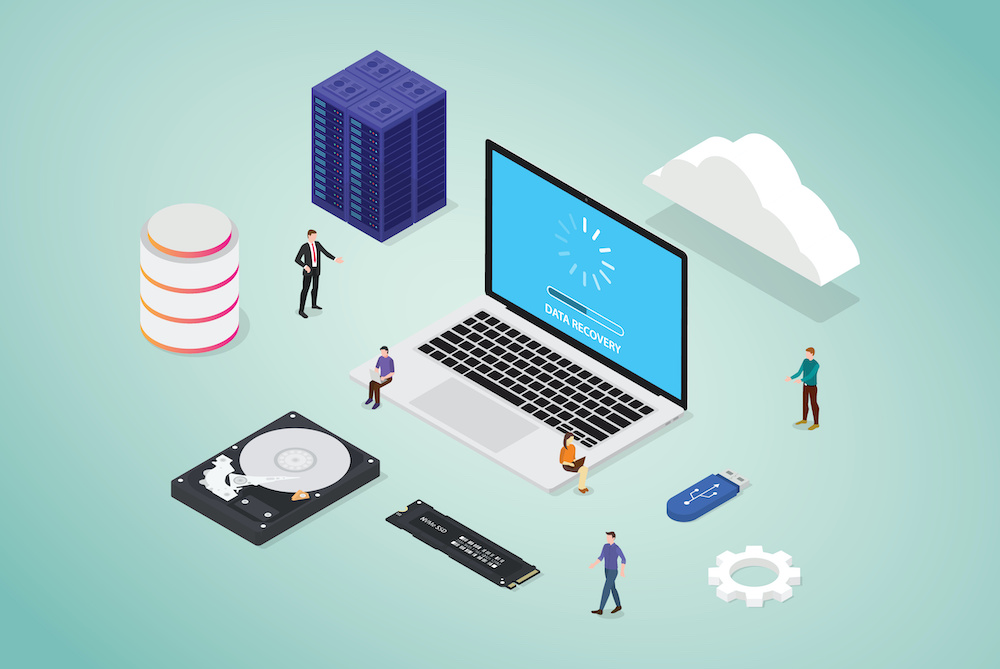 An expert will work on your lost file database to help recover your files. If you no longer have the recycle bin option at your disposal by chance, you can file a case with recovery experts to ensure your lost files get recovered.
RECOVER WITH A DATA RECOVERY TOOL.
If you can't get your files back from your local backup or cloud storage, you can get your lost files before using a third-party tool. This method has proven to be effective for many individuals. Recovery software is now widely available, and some of this software is free to use also.
Available for MAC and Windows PC is software like;
• Recuva by CCleaner
• Data rescue
Recuva by CCleaner is a free software for recovering lost data.
Recuva is a trusted software that possesses advanced file recovery features, coupled with a "deep scan" mode that does a deep dive into locating files rooted in your database. This recovery tool is available for both MAC and Windows users.
Data Rescue also works similarly to Recuva. Data Rescue is one piece of data recovery software that works for both Macs and PCs. Data Rescue can also recover data from internal and external hard drives, USBs, and SD cards,
To conclude, one can prevent data loss from ever happening; with a few safety measures, you can also further secure your data if already lost. Conventional backup tools that are readily available such as google drive and dropbox, should be activated on your devices. Users who do not back up their files manually can set up the recovery tool to automatically back up the file at a specific interval.
There is no joy in losing your files, so before you fall victim to losing your file, ensure to back up your database and, if possible, have a backup of your backup or multiple backups as the car maybe.
Although there are trusted recovery experts like the recovery team in cyberspac3 that can help with recovery, you should also be responsible for safeguarding the files on your database or hard drive.