4 TIPS TO SETTING A SECURE PASSWORD
 SETTING A SECURE PASSWORD: Despite spending almost 35 years on the internet, we still haven't learned what to do with our online passwords. In a recent study, the most commonly used passwords on the web were things like "123456" and "password."
They're easy to remember, but that makes them just as easy to crack. In addition, if you use that simple password across multiple accounts -which 92 percent of online users do -your entire online life is at risk. 
SETTING A SECURE PASSWORD
\ It is common knowledge among cyber criminals that most people create passwords that are easy to remember and reuse the same password across multiple accounts. Because of this, hackers can access all other accounts just by hacking into one.
WHY DO I NEED A STRONG PASSWORD?
It's understandable that you're wondering why a strong password is needed. While most websites are secure, there is always a small risk of someone trying to access or steal your personal information. You can protect your accounts and private information from hackers by using a strong password.
You should make your password as strong as possible by following these four tips;
YOUR PASSWORD SHOULD BE A NONSENSE EXPRESSION.
A long password is good, but even better are passwords that include random words and phrases. There will be more difficulty in cracking your code if your letter combinations are not in the dictionary, if your phrases are not published in literature, and if none of it is grammatically correct. Use no sequential characters on a keyboard, such as the widely used YUIOP or numbers in order.
Additionally, include UPPERCASE AND LOWERCASE lettering, as well as numbers. Make up random combinations of symbols and numbers. As an example, you could put a zero in place of O or @ in place of A. To make it easier for you to remember, capitalize the first letter of each new word in your password if it's a phrase.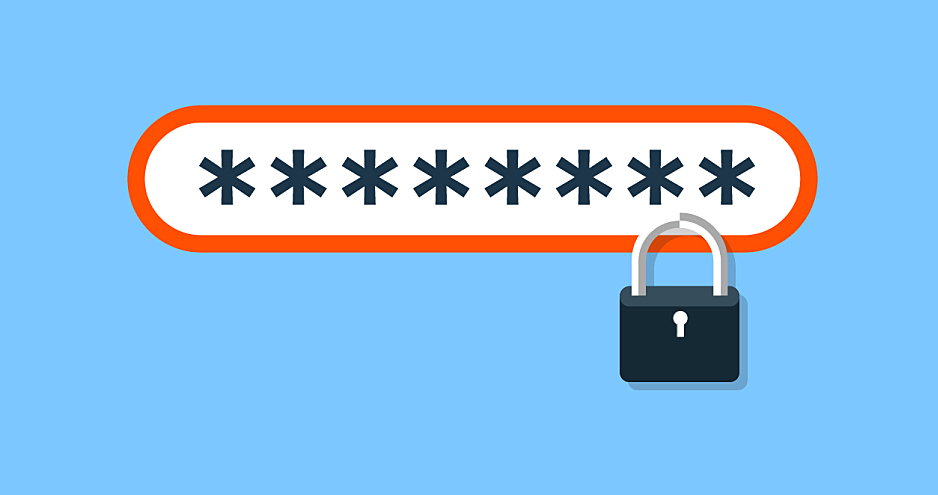 NEVER USE THE SAME PASSWORD.
A list of compromised email addresses and passwords is often made public when hackers complete large-scale hacking, as they have recently done with popular email servers. In the event that your account is compromised and this combination of email address and password is used across several sites, your information can easily be used to gain access to any of your other accounts. It is important not to reuse your password across multiple social networks, websites, and applications, even if you created a strong password. Keep your passwords unique across all sites.
You can expect hackers to attempt to hack your account using multiple methods. Identifying your password is as simple as manually typing letters, numbers, and symbols to guess it. Using 'brute force attack' is an advanced technique that involves a computer program going through all possible combinations of letters, numbers, and symbols as fast as possible in order to crack your password. Obviously, the longer and more complicated your password is, the longer this process will take. Passwords that are only three characters long can be cracked in less than a second.
You can use a password manager to create strong passwords automatically and store them. Passwords are stored in an encrypted place, which is accessible with a master password. The majority of services are free and offer optional features such as syncing new passwords across multiple devices, auditing your password usage, and ensuring you are not using the same password across multiple locations.
Also, passwords shouldn't be shared with anyone else. When you're in plain sight of others, do not enter your password into your device. Make sure you don't scribble your password all over your work computer. A list of your passwords, or a password hint sheet, stored in a document on your computer should be titled something random so that snoopers won't be able to detect it.
INFORMATION YOU SHOULD NEVER INCLUDE IN YOUR PASSWORD
You should avoid entering the following information when creating new passwords or updating existing ones:
Your pet's name.
Your birthday or that of a loved one.
Any words that represent your hobbies, jobs, or interests.
An element of your home address, such as a street name, a house number, or a country.
A name that belongs to you or to your family.
Cyber criminals study the online activity of their victims looking for clues that can help them crack passwords. They'll use any information they have about you, such as where you live, your interests, and your family, to figure out your password.
Please update any passwords that contain any information that relates to you personally by following our recommended strong password practices.
In case you have lost your data online to fraudsters due to weak passwords or carelessness, kindly visit cyber spac3 today and file a case for recovery of lost data or funds.