How to keep your Metamask Wallet safe from Hackers
How to keep your Metamask Wallet safe from Hackers : MetaMask is a software cryptocurrency wallet (Hot Wallet) used to interact with the Ethereum blockchain. It gives users access to use their ethereum via a mobile phone or a browser extension, which can then be used to interact with decentralized applications e.g Freelance; a hiring platform on smart contracts, Axe Infinity; a game based on Ethereum, Uniswap; a decentralized cryptocurrency exchange platform, Steemit; a blogging and social media platform on the blockchain, OpenSea; an NFTs marketplace and so on. MetaMask is developed by ConsenSys Software Inc., a blockchain software company focused on Ethereum-based tools and infrastructure.
MetaMask allows users to store and manage various account keys (Private and Public Key), broadcast transactions, send and receive Ethereum-based cryptocurrencies and tokens, and safely connect to decentralized applications through a compatible web browser or the mobile app's built-in browser.
How to protect your MetaMask Wallet
Never share your 12 words Secret Recovery Phrase (seed phrase) or private keys with anyone under any circumstance.
Beware of Impersonators! Make sure to see their trust level 4.
 Never DM with someone offering to help.
Never enter your secret seed phrase or private keys into any website online.
 Never trust someone asking you to "authenticate your wallet".
Never import to your wallet a private key or a seed phrase someone gave you
MetaMask Support will never DM to help you.
DO NOT join discord servers, WhatsApp groups, WeChat groups, Telegram channels or Twitter DMs. These are all scams. MetaMask does not support these.
Report scammers. You can help the community safe.
Beware of fake websites → Official Website: https://metamask.io
Since Phishing attacks are the most common method used to hack, it is important to know how to protect yourself against one:
One of the best ways to protect yourself from phishing attacks is by educating yourself about it regularly. Once you familiarize yourself with the current Phishing scheme o you won't fall victim to one.
How to keep your seed phrase safe: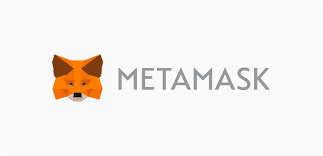 Write your seed phrase on a piece of paper that you store somewhere secure when nobody can have access to it. You can store it in a safe or a safety deposit box at your bank.
Do not store your seed phrase digitally especially if it is not secure. If you save your seed phrase on your phone or computer, all it takes is for a hacker to gain access to your file manager or cloud data and your seed phrase is revealed.
Don't take pictures of your seed phrase with your phone camera. Hackers can hack your picture gallery, and easily get access to your seed phrase.
If you were hacked, this would most likely be due to a few possible reasons:
Your computer has been compromised with malware or spyware and you stored your private key or information relating to your private key on your computer.
You have visited a malicious phishing website that stole your information.
You gave your private key or Seed Phrase / Secret Recovery Phrase to someone or a site.
You gave a web3 site or a smart contract unlimited access to the assets in your cryptocurrency wallets.
You installed a fake MetaMask extension and input your private key into it.
How to recover crypto assets lost to Metamask Compromise
Metamask is not known for its best customer service so if your Metamask wallet gets hacked it is believed the fault is from your end and you should find a feasible resolution to it on your own. Even if you can connect to Metamsk customer support, they will likely list reasons for the compromise, just pointing out how you might have messed up with zero efforts towards your asset recovery.
The feasible method is to hire a cryptocurrency recovery expert or a hacker with knowledge about the blockchain. A hacker with expertise in cryptocurrency technology can trace your lost cryptocurrency, if it has been moved, and recover it. Although, once a Wallet account is hacked or compromised in any form, the best option is to create another. So the Recovery Expert will likely advise you to create another account to receive your recovered crypto assets.
You can get a Recovery Expert with blockchain knowledge on Cyberspace. Cyberspace is a funds recovery platform that has enough expertise and manpower to trace and recover your crypto coin. With over 100 cryptocurrency recovery cases Cyberspace can be trusted to get your cryptocurrency back.
Visit Cyberspace's website today to get back your lost funds.
How to keep your Metamask Wallet safe from Hackers