How To Recover Stolen Bitcoin From Scammers
How To Recover Stolen Bitcoin From Scammers; Bitcoin theft and hacks have been making concurrent appearances in the news, the latest is the couple, Ilya Lichtenstein and his wife, Heather Morgan that was arrested by the FBI for the 2016 hack of Bitfinex, which has led to the largest fund seizure in the history of the department of justice in the United States for the sum of $3.6 Billion. 
The Breakdown: In 2016 there was an infamous hack of Bitfinex,  a cryptocurrency exchange owned and operated by iFinex Inc registered in the British Virgin Islands, announced it had suffered a security breach. Around 2,000 approved transactions were sent to a single wallet from users' segregated wallets. After discovering the breach, the exchange platform suspended all Bitcoin withdrawals and trading and they said the hack is been tracked. Exchange customers, even those whose accounts had not been broken into, had their account balance reduced by 36% and received BFX tokens in proportion to their losses.
In 2017, a small amount of the money began to move out of a single wallet the cryptocurrencies were sent to initially through AlphaBay, an exchange platform popularly known for laundering cryptocurrency. When AlphaBay way shut down in 2017 following law enforcement action in the United States, Canada, and Thailand as part of Operation Bayonet the money was rerouted to Hydra, a Russian marketplace. It is said that the shutdown of AlphaBay played a major role in catching the hackers since law enforcements now have access to the service's internal transactional log and can now connect the pieces.
Lichtenstein and his wife Morgan were arrested in February 2022 and were charged by the United States authority with conspiring to launder the bitcoin. The official statement from the department of justice; " Two individuals were arrested this morning in Manhattan for an alleged conspiracy to launder cryptocurrency that was stolen during the 2016 hack of Bitfinex, a virtual currency exchange, presently valued at approximately $4.5 billion. Thus far, law enforcement has seized over $3.6 billion in cryptocurrency linked to that hack." Both parties are now facing a maximum of 25 years in prison for conspiracy to launder money and conspiracy to defraud the United States.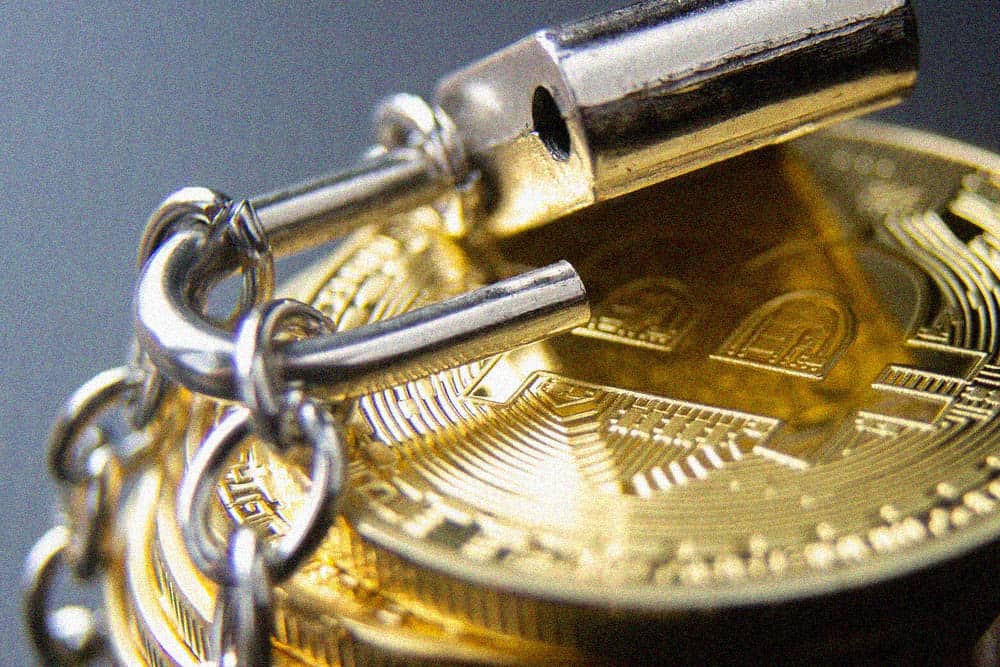 Due to the openness and transparency of the blockchain, law enforcement was able to track the money; and obtaining the passwords allowed them to seize it. The same nature of the blockchain can be used to recover your lost or stolen Bitcoin.
How to recover Stolen Bitcoin From Scammers
This recent blockchain technology has made it possible to trace and recover crypto assets stolen by hackers. An individual recovery expert might have fewer resources at his disposal but the expert can still look into the blockchain for stolen cryptocurrency depending on the amount, all the recovery expert has to do is follow the money and your bitcoin will be in your care in no time.
Hiring a Recovery Expert is like hiring a private investigator for yourself, you will know that your project will be of prime importance. Go to Cyberspace to hire a Recovery Expert today. Cyberspace is the industry's go-to place to hire Recovery experts for various recovery jobs. Hire a hacker to help you trace the blockchain (a public ledger) to retrieve your Bitcoin.
How Cryptocurrencies are stolen:
There are many evolving ways scammers and hackers use crypto theft, the most common however is phishing attacks. A phishing attack is when a scammer impersonates an authorized entity say Binance or Trezor to convince their victims to give out personal information about their Crypto account most of the time it is the Private Key they are after. Phishing attacks take many forms it might be a back and forth email conversation with the scammer might be the target clicking on a link to a spoofed website, might be as little as SMS.
Phishing attacks are common and the best way to protect yourself against one is to get familiar with the latest trend so you can educate yourself against it. And one thing you should know is that no legitimate crypto wallet provider will ever ask for your private key, your private key is your signature to your crypto funds. Customer care contacting you to ask for your private key is like google customer care messaging you to ask for the password to your email account, it is not possible. So even if you mistakenly reply to a phishing email without knowing, just know that it is a scam when the conversation is going toward you having to send your private key.